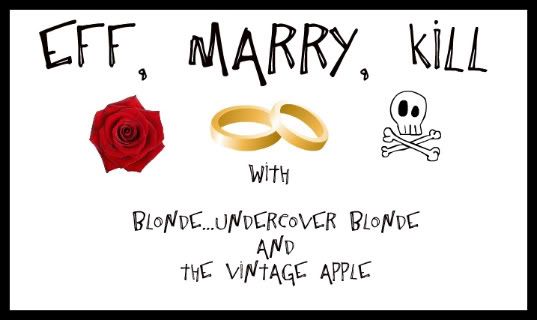 Hello there boys and girls!!
I've never played this game before.
In fact I hadn't heard of it until twitter!
I was a little confused, but now I understand.
Yay!
I had originally planned on doing a Criminal Minds themed Eff.Marry.Kill... but I then
I realised I really like all the men on there, I wouldn't want to kill anyone....
So.
Shamar Moore. Um. Seriously hot! Definitely, Eff.
Matthew Gray Gubler. He plays a super genius! Hot! Former fashion model, and voice of Simon from Alvin and the Chipmunks! Definitely marry.
Michael Vick. Kill. Definitely kill. No need to explain that, right?
Yay! I played my first round of Eff.Marry.Kill! :-)
Who would you choose?