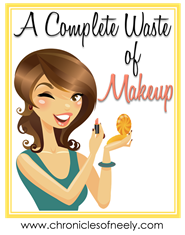 I'm joining in with Neely of A Complete Waste of Makeup for a link up to network a little more!
Click the button above and join in on the fun!
So you wanna know about me?
I'm 27 years old finding my way in life & living in Houston, TX. I'm a furmom to 2 wonderful kitties. I'm a little too trusting, and a little too reserved. I love hair, makeup and nail polish... but I love to go out to the
stadium
for some tailgating and football! The Love and I want to start mountain climbing and hiking soon!
I created this little blog to vent, document my life, and just have fun. I stray from time to time, I become a link up whore, sometimes I go on blogging breaks, and sometimes I get a little personal. =)
I'm currently engaged, in fact this week is our 1 year engagement anniversary. Oh yes, I am celebrating! I love to celebrate everything! We are a planning a small intimate wedding for this coming October and we couldn't be more excited!
Read about our engagement
here
.
See our vision for our wedding
here
.
Read about our furkids
here
.
...follow along as we continue to plan our wedding.